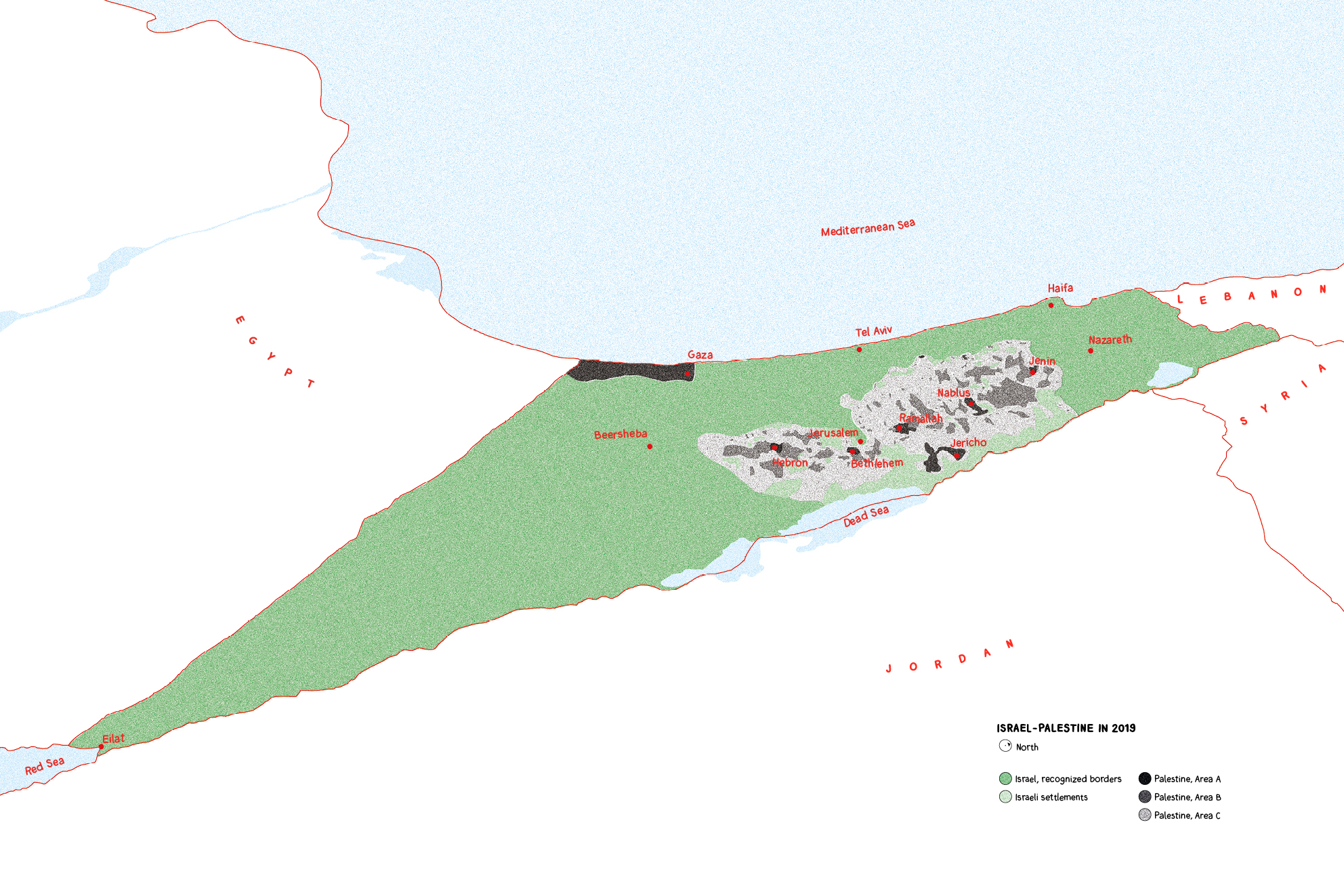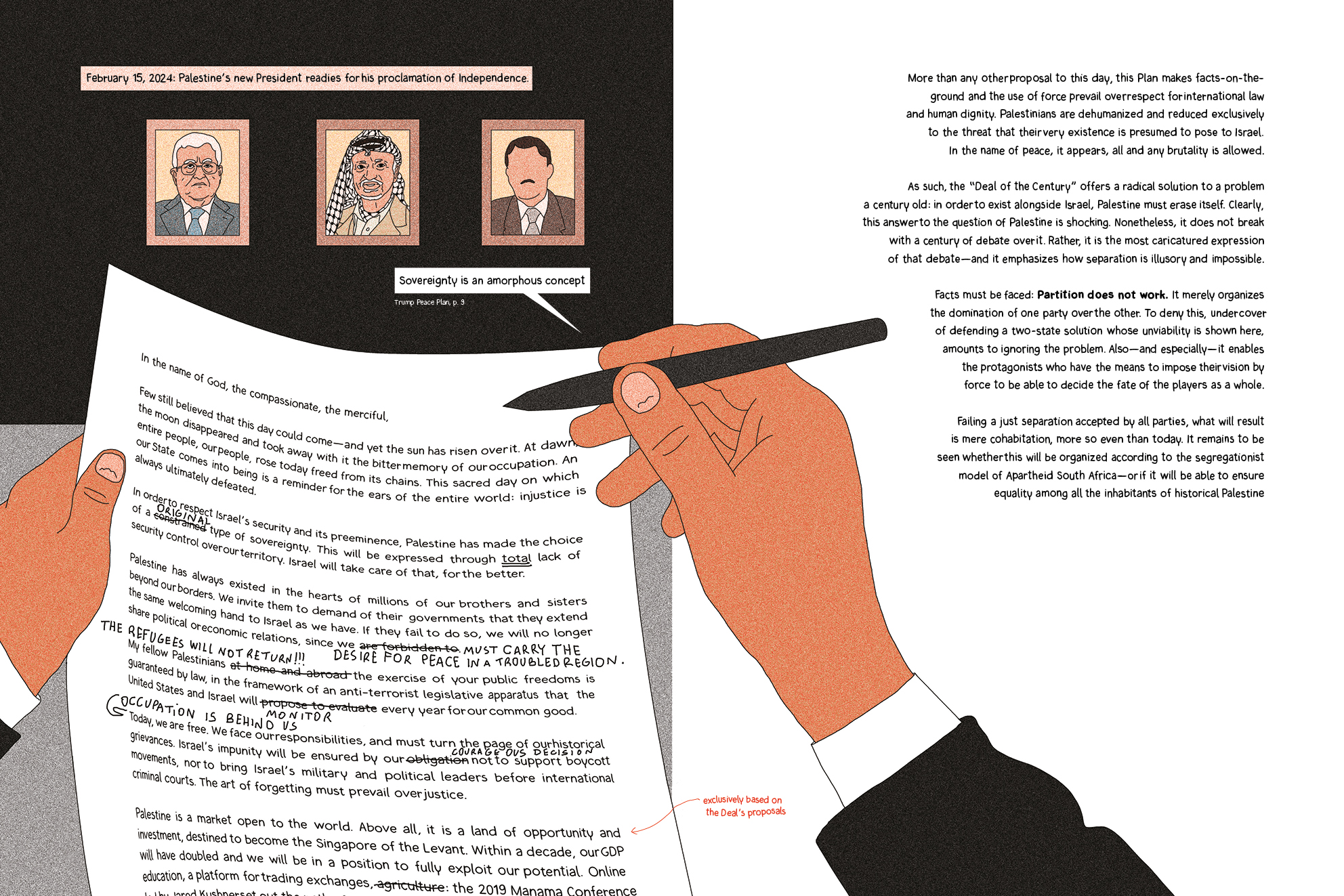 100 Years of Partitioning Palestine,
THE DEAL OF THE CENTURY?
April 2020
with Xavier Guignard
When Donald Trump was elected US President in late 2016, he swiftly announced that he aimed to solve the Israeli-Palestinian conflict. His approach to diplomacy, shaped by his experience as a businessman, led him to call for a "deal". This was unveiled on January 28, 2020.